**NOTE: the rankings in the parentheses are the official AP ranking, not my own**
1) Alabama Crimson Tide (beat Virginia Tech Hokies 35-10 in Atlanta)
This is not the start that Nick Saban was looking for this week. While the defense remained strong despite losing multiple players, Virginia Tech managed to be effective in the ground game, rushing for 153 yards. However, they shut down Logan Thomas and held him to fifty yards on five completions. Special teams was easily the best unit of the night as Christion Jones returned a punt and kick for a touchdown. Its a good thing that he did, because without him the Tide are cutting it close in this game. Frank Beamer has always been able to build a good defense, but the Tide offense has done better statistically against better defenses. AJ McCarron was just 10 of 23 for 110 yards, a pick, and a touchdown. TJ Yeldon also started the season on a bad note, rushing for only 75 yards on 4.5 a carry (down from 6.3 last year) and the offense as a whole struggled as they barely mustered 200 yards. After the departure of three linemen, that unit was going to be a question mark and it showed as they committed multiple penalties and McCarron looked uncomfortable in the pocket. If that unit can't mesh like past ones have been able to, Alabama could have a tough time against teams like A&M and LSU.
2) Ohio State Buckeyes (beat Buffalo Bulls 40-20 at home)
You could tell Urban wasn't exactly pleased after the game ended. Ohio State started out fast, scoring 23 first quarter points. However, two turnovers allowed the Bulls to get back into the game. Freshman Dontre Wilson fumbled trying to pick up extra yards and Braxton threw an interception that was returned to the house. The pick wasn't totally Braxton's fault, as it looked like a designed play where he was supposed to throw it immediately into the flat and the lineman just didn't block the Khalil Mack who was able to jump up and intercept it. Apart from those two mistakes, the offense was in rhythm for most of the game. Braxton threw for two touchdowns and 178 yards on 17 completions while adding almost 80 more on the ground. Jordan Hall had a career game in place of Carlos Hyde and it looks like he could live up to expectations this year if he can stay healthy. The defense looked average, but they were also dealing with a lot of injuries, especially in the secondary. They gave up 14 points, but one was due to Wilson's fumble in their own territory after just coming off the field. Still, this defense still needs time to get healthy and come together as a more cohesive group.
3) Clemson Tigers (beat No. 5 Georgia Bulldogs 38-35 at home)
I normally wouldn't knock Stanford down because they didn't play, but after Clemson's performance they deserve this slot. What a game for Clemson and especially quarterback Tajh Boyd. Boyd accounted for all five touchdowns scored by the Tigers and strongly outplayed Georgia quarterback Aaron Murray. Boyd threw for 3 touchdowns, 270 yards, and had a 60% completion rating against a very tough defense. Sammy Watkins looks like he is back to his freshman form after catching 6 passes for 120 yards and a touchdown. Luckily for Clemson, multiple receivers were able to step up and make contributions for them last night. They also seem to have found a suitable running back in Roderick McDowell, who averaged 6 yards a pop on 22 carries last night. The defense also played well enough to make crucial stops when they had. Todd Gurley ran all over them, but they managed to get pressure on Aaron Murray up front and make him uncomfortable to the point where he didn't throw a touchdown pass all night. This team did exactly what they needed to and will continue to do all season: put up points and hope the defense can make stops when they need to.
4) Stanford Cardinal (idle this week; first game Sept. 7 against San Jose St. Spartans)
5) Texas A&M Aggies (beat Rice Owls 52-31 at home)
I'm actually kind of wary about leaving the Aggies this high up. Yesterday showed that they could be one dumb decision away from losing both Manziel and any hope of winning the SEC West. Their defense doesn't look as stout as it did last year considering they gave up three touchdowns to Rice in the first half. Rice doesn't run any kind of overly complex offense, so this is mildly worrisome as they were able to score on long, sustained drives. The return of Manziel in the second half turned their fortunes around as they only surrendered 10 more points. He threw three touchdowns on 6 completed passes but didn't have much room to run. However, the offense still looks like it will put up tons of points and yards this year. The running backs all looked good in their limited duty and should do a good job of keeping all the pressure off of Manziel's feet this year. The wide receivers are going to make news this year. Mike Evans towers over people and has the hands to pluck the ball out of the air any time it is near his body. Freshman Ricky Seals-Jones also impressed, especially on a 70 yard catch and run for a touchdown. A&M has two weeks to prepare for Alabama, and they better every hour.
6) Oregon Ducks (annihilated Nicholls St. Colonels 66-3 at home)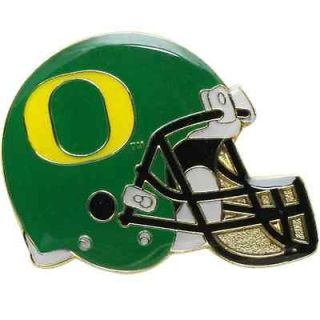 Okay, so maybe the Ducks
won't
miss Chip Kelly that much. Everyone knew the team had the speed, but no one was quite sure what they would do with it. I know it was only, hold on......Nicholls State, right, but the offense remained absolutely electrifying. Big play followed big play and they continued their up tempo offense on their way to NINE touchdowns. DeAnthony Thomas looks like he can carry the burden as their featured back as he maintained 7 yards a carry. Sophomore quarterback Marcus Mariota picked up where he left off, accounting for three touchdowns and 350 total yards. He could definitely become a Heisman favorite by the end of the season. The defense was good, but what did you really expect from this game? To be honest, it is possible they really won't be tested all year long.
7) South Carolina Gamecocks (beat North Carolina Tar Heels 27-10 at home)
It only took South Carolina three plays to score the opening touchdown of 2013. After that, South Carolina had a rather uninspiring performance. Connor Shaw was decent, but a lot of people thought he would look a lot more dominant after a good season last year. Still, Spurrier must be glad he found a suitable running back in Mike Davis who averaged almost ten yards a carry on Thursday. Most of the attention from this game went to Clowney for his lack of effort. After doing some research, it seems that scouts have noticed his tendency to take plays off and it was actually pretty evident during the game. Yet if the defense performed that will with him pulling a Randy Moss, just imagine how much better he and the whole defense could be as a result. Spurrier knows how to push the right buttons, so maybe he can get Clowney moving and really forge a dominant defense.
8) Louisville Cardinals (beat Ohio Bobcats 49-7 at home)
This may end being a team people underestimate, including myself. Bridgewater was on fire, completing 82% of his passes for 350 yards, FIVE touchdowns, and one pick. Watching him play, his talent is glaringly obvious. He has incredible accuracy, great understanding of his receiver's routes, and can get the ball forty yards downfield with ease. His receivers all looked comfortable as he spread the ball around, completing at least four passes to four different receivers. Coach Charlie Strong also seemed happy with the state of the running game. Using more of a running by committee approach, Louisville racked up almost 200 rushing yards, including 50 by former Auburn transfer Michael Dyer. The defense was also impressive, holding the Bobcats to just one touchdown. Ohio isn't some random FCS team so this is a pretty good accomplishment. Considering they don't play anyone of real note, their defense could be ranked in the top 15 mid year.
9) LSU Tigers (beat No. 20 TCU Horned Frogs 37-27 at Jerry Jones's Ego Palace)

If Les Miles can get that kind of production out of his offensive line and running backs, this team may do better than I thought this year. The team almost got to 200 yards again using multiple running backs who all averaged at least 4.5 yards a carry. That unit should only get better when sophomore back Jeremy Hill returns from suspension. Quarterback Zach Mettenberger continued to look shaky in the opener. He completed only 16 of his 32 passes but did have one touchdown. The defense also wasn't as good as it has been in recent years, but that is mostly due to younger guys finally getting their chance to start. The unit did allow some sustained drives, but ultimately ended up forcing TCU to kick field goals. Miles does have his work cut out for him if they really want to overachieve this year.
10) Michigan Wolverines (beat Central Michigan Chippewas 59-9 at home)
Devin Gardner may not make it the whole season under center. He underwhelmed against inferior competition, completing 10 of 15 for only 160 yards, one touchdown and two interceptions. That's not going to cut it against a scrub MAC team. Touted freshman Shane Morris also saw time, but threw six passes and was intercepted once. Fortunately for Brady Hoke, freshman running back Derrick Green was impressive in his debut. He gained 58 yards on 11 carries and had a touchdown to go along with it. Senior Fitzgerald Toussaint also had 57 yards and two touchdowns. Overall, the Wolverines rushed for 242 yards which is what Hoke wants to see. The defense was stout, but what did you really expect. We will have a lot more insight as to how potent their defense can be after they take on Notre Dame next week.