1) Florida State Seminoles (beat Idaho Vandals 80-14 at home)
Do you really need analysis for this game? Idaho was 1-9 coming into this game and it absolutely showed in the final score and everything that happened in between. What's crazy is that the Seminoles might be able to top this game's production against the Gators next week.
2) Alabama Crimson Tide (beat Chattanooga Mocs 49-0 at home)
Jesus, did anyone play a team that actually could have been somewhat competitive against them this weekend?
3) Ohio State Buckeyes (beat Indiana Hoosiers 42-14 at home)
Doesn't seem like it. Yet this game was noteworthy for a couple of reasons. Firstly, Ohio State has extended its winning streak to 23 games, best in the nation. It's also the longest streak in their history. It just seems amazing to me that Ohio State could beat Michigan State in the B1G championship game, have a 25 game winning streak, and still get snubbed for the National Title Game. You know that has to piss of Urban Meyer to a degree he wouldn't show publicly. Secondly, running back Carlos Hyde became the first running back to rush for over one thousand yards under Urban Meyer, despite missing the first couple of games with suspension. This little factoid might not seem massive in scope, I just thought it was interesting that all of the talent that Urban had acquired at running back had never produced 1000 yards. One would think for sure that one of those freak athletes he had at Florida would have done it.
4) Missouri Tigers (beat No. 24 Ole Miss Runnin' Rebels 24-10 in Oxford)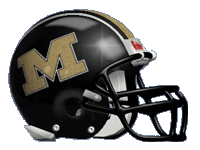 Right now, I like Mizzou as an overall team more than Auburn. Auburn has a much more explosive offense, but they were a freak Hail Mary away from blowing a three touchdown lead against Georgia two weeks ago. Missouri, on the other hand, has a ferocious defense that is allowing only 19 points per game. Yesterday was interesting primarily because James Franklin came back from what was thought to be a season ending injury and played decently. However, incumbent Maty Mauk also saw some time in this game, completing 3 of his 7 passes for 83 yards. It will be interesting to see how head coach Gary Pinkel handles having two differently styled, yet very competent quarterbacks. Considering how well this team runs the ball, perhaps Pinkel will consider some sort of Chris Leak/Tebow like combination to keep defenses off balance. Not that they would need to use that tactic against Texas A&M next week whose defense is non-existent.
5) Auburn Tigers (idle this week; next game 11/31 at home against No. 1 Alabama Crimson Tide)
6) Clemson Tigers (beat Citadel Bulldogs 52-6 at home)
Clinical. Absolutely clinical. Of course, it was against the Citadel but the fact that Tajh Boyd didn't even look like he had to try out there shows that this team could really be dangerous in the Orange Bowl. Also, pay attention to Sammy Watkins while you can. I know I've mentioned him all season long, but what this kid is doing to opponents is crazy. He didn't blow up this Saturday, but he just makes such great acrobatic catches that it is hard to take your eyes off of him. I can't wait to see who goes first in the draft: him or Mike Evans.
7) Oklahoma State Cowboys (beat No. 4 Baylor Bears 49-17 at home)
I'm stealing this pick from the BCS rankings, but the Cowboys definitely deserve this jump after completely manhandling Baylor this weekend. The 32 point victory was the largest ever over an opponent ranked in the top 4 of the BCS. Cowboy's quarterback Clint Chelf has had a very strong campaign since being benched early in the season and coming back to play in the seventh game of the season. He passed for three touchdowns and 370 yards, distributing the ball very evenly to keep the Bears' defensive backs out of a rhythm. What was most impressive about this team was how they were able to dominate this game despite getting only average production from the running backs. The defense was the real key to this game, holding Baylor to "only" 450 yards, but making huge plays when they had to, including causing a goal line fumble on Baylor's first possession of the game. This victory put Oklahoma State in a position to make it to their second Fiesta Bowl in three years.
8) Michigan State Spartans (beat Northwestern Wildcats 30-6 in Evansville)
Its really unfortunate that Northwestern has imploded this season after starting off so promisingly. But this game is much more about how the Spartans have been able to compliment their number one ranked defense with a solid offense. The offense had some very underwhelming performances in the beginning of the season, but the team has been averaging about 35 points per game over their last four, a lot of which does come back to the tenacity of the defense. Connor Cook, who is only a sophomore, took over the reins early from Andrew Maxwell and has really impressed, throwing for almost 2000 yards, 19 touchdowns, and only three interceptions on the year. He is the perfect compliment to a team that strives to win the battle for field position and has a power running game in Jeremy Langford. Sparty has already locked up their trip to the B1G championship game where they have a very, very serious chance of beating Ohio State.
9) Baylor Bears (lost to No. 10 Oklahoma State Cowboys 17-49 in Stillwater)
Since the Cowboys own the tie breaker, it would take a loss by them for Baylor to get back into the Fiesta Bowl discussion. And that is assuming this team can get past a Texas team that has had a tremendous resurgence after being embarrassed early in the season. Baylor was without some of their best playmakers on offense (Lache Seastrunk; Glasco Martin IV), but it is also pretty concerning when your Heisman Hopeful quarterback trips over his own damn feet at the one yard line (where Baylor would fumble on the next play). Baylor can only play their own game and hope something happens next week against OK State.
10) Stanford Cardinal (beat California Golden Bears 63-13 at home)
Suddenly, Stanford is back in the driver's seat for the Rose Bowl thank to Oregon blowing it at Arizona. Kevin Hogan had the best game possibly of his career, throwing for 329 yards and five touchdowns against the porous Cal defense. Ty Montgomery continues his fantastic year, this time catching only 5 passes but turning that into 4 touchdowns and 160 yards on the night. This might be the first time all year that the passing attack was more effective than the ground game, which still picked up 186 yards. The defense is still great too, not allowing Cal to score again after the 5 minute mark of the second quarter. It would have been nice if Stanford hadn't lost to USC, but them against Ohio State in the Rose Bowl sounds like the most intriguing New Years Day bowl game.